MobileStrong products sold are warranted by Sunway, Inc. (dba Stratis Industries), only to original Purchaser for resale or personal use, free from defects in workmanship and/or materials.
Subject to the limitations below, Sunway warrants that all standard products (products on current Price Lists) will perform their intended function under normal installation for the lifetime after date of purchase – provided the failure was not caused by accident or deliberate misuse. Any part which is determined by Sunway to be defective in material or workmanship after inspection and returned to Sunway or an authorized, by Sunway, location, shipping costs prepaid, will be, as the exclusive remedy, repaired or replaced with a new part at Sunway's option during the warranty period.
The following exceptions to the lifetime warranty apply:
90 days- electrical parts (includes LED lighting, other electrical apparatus)
7 years – indoor/outdoor carpeting
Manufacturer's warranty – all locks
1 year – drawer gaskets (replacements available)
Custom products (any non-standard product) or standard products used for commercial use carry no warranty unless specifically agreed to in writing through Sunway.
The Purchaser must contact Sunway directly in writing for any warranty claim to be processed (Sunway may request a photograph). In order to process warranty claims, the following is required: specific nature and date of problem, proof of purchase (product registration), and serial code of the part.
Returns must follow Sunway's return policy.
The repaired or replacement product/part will be returned to customer via standard ground shipment to 48 contiguous states or via Purchaser's choice of carrier where applicable. Sunway makes no other warranty, expressed or implied, for associated damages, labor costs, shipping and handling charges, or any condition occurring as a result of improper installation, repair, or replacement of the Part or on conditions occurring after installation by the Purchaser. In no event shall our liability under this warranty exceed the original purchase price of the product determined to be defective. This warranty is non-transferable and is not valid outside the United States and Canada.
This warranty does not apply to:
Defects caused by improper installation
Any product that has been modified, altered, repaired, or tampered with by any person other than an authorized representative of Sunway, Inc.
Third party materials applied to the products; including but not limited to chemicals, improper use of tie downs (turnbuckles)
Products subject to use while not under cover or enclosed in a vehicle
Damage caused by vehicular accidents, mother nature, road conditions, salt, chemicals, and off-road driving
Damage in shipment caused by the carrier
January 2017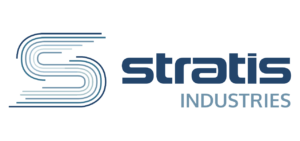 A dba of Sunway, Inc.
321 E. 1st Street   Centuria, WI 54824   www.MobileStrong.net or  www.stratisindustries.com
Toll free (800) 969-9708   Fax 1 (715) 598-9022   customerservice@mobilestrong.net

Download MobileStrong Warranty PDF